The West Virginia Supreme Court has decided that a trial court has the authority to reach across the continent and halt an insurance carrier's litigation in California, a move that could affect other opioid-related lawsuits.
Attorneys called it an unusual interstate action by the court, but not surprising, after the justices said that the insurer, St. Paul Fire & Marine, was forum shopping and had been less than candid in its court filings.
"An insurer waits three-plus years to try and get a forum advantage — by litigating in California, which insurers usually work to avoid — and then upsets the court by not playing it straight as to what it's doing. That doesn't sell," said Andy Lundberg, a lawyer and managing director for Burford Capital, which finances some types of insurance coverage lawsuits.
The decision also reflects how intricate and extensive the opioid litigation has become, reaching from coast to coast, in state and federal jurisdictions, and impacting some of the largest insurance carriers.
St. Paul, a subsidiary of Travelers Insurance Co., along with Ace American Insurance Co., wrote policies for AmerisourceBergen Drug Corp., a drug distributor that is a defendant in lawsuits brought by West Virginia's attorney general and others over the opioid crisis. West Virginia has been particularly hard-hit by prescription opioid addiction and was one of the first states to take legal action against drug makers and distributors.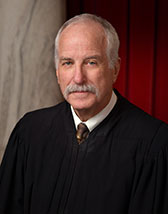 Amerisource, known as ABDC, is facing multimillion-dollar settlements and judgments from the state lawsuits and from dozens of other suits brought by local governments. The firm's leaders had hoped that St. Paul and other insurers would cover its losses under 16 primary, umbrella and excess commercial liability policies ABDC had purchased through the years, the court explained.
But St. Paul and Ace American denied the claims, contending that ABDC was sued not by people who had consumed the prescription opiates and were injured, but by government agencies. ABDC filed suit in West Virginia circuit court, seeking an order requiring its insurers to pay for its liability and its defense costs.
St. Paul then asked for its own declaratory judgment that it had no duty to indemnify the drug distributor.
In November 2020, the West Virginia judge ruled against the insurer and held that St. Paul had at least some obligation to cover the opioid lawsuit damages under the general liability policies. Perhaps St. Paul saw the decision coming. Just a few days before, the carrier had filed its action against ABDC and its affiliates in California, asking the West Coast court to declare that the insurer was not required to indemnify or defend ABDC in any opioid case — nationwide.
Two weeks later, ABDC asked the West Virginia circuit court to issue its anti-suit injunction to bar St. Paul from litigating in California and elsewhere. The West Virginia trial court agreed in January of this year.
"All parties are hereby enjoined from instituting or prosecuting any collateral litigation or other proceeding against one another relating to insurance coverage for the prescription opioid lawsuits against … ABDC, or any other affiliated entity," Boone County Circuit Judge William Thompson wrote.
On November 15, the West Virginia Supreme Court of Appeals upheld that injunction. It also dropped the hammer on St. Paul, noting that St. Paul's California action would "by design" complicate matters and result in unnecessary delays.
"The circuit court fairly concluded that St. Paul's parallel suit in California was filed for improper purposes, namely forum shopping and the disruption of the orderly resolution of the West Virginia suit," Justice John Hutchison wrote in the high court's opinion.
St. Paul's attorneys had argued that the California suit exempted the West Virginia litigation, claiming in a footnote in the complaint that the ABDC case "is not intended to be the subject of this action." The circuit court and the Supreme Court didn't buy that.
"The record reflects a substantially different factual picture than that painted by St. Paul in its brief," Hutchison wrote for the Supreme Court.
St. Paul further argued that the Boone County circuit judge had interfered with litigation "in a court in another state more than 2,000 miles away," and his anti-suit injunction "reflects a stunning disregard for fundamental principles of comity and sovereignty between the courts of different states."
The Supreme Court acknowledged the need to follow principles of comity and equity between the states, but found that precedent exists for similar interstate court injunctions. The Boone County court, deep in the heart of opioid-ravaged Appalachia, is uniquely situated because it was the first court in the nation to oversee a prescription opioid lawsuit brought by a government entity, the high court explained.
"Stated simply, there is no question that West Virginia courts are empowered to issue injunctions to prevent parties from going forward with parallel or duplicative litigation in a sister state," Hutchison wrote for the high court.
The court did not fully endorse the action, however. It remanded the case back to the circuit judge, admonishing that the injunction was overly broad.
The injunction had enjoined all parties to the West Virginia action from prosecuting any legal proceeding concerning ABDC's insurance coverage, including policies that are separate from the 16 identified by ABDC. Such a sweeping order could prevent the parties from settling the California case.
"We understand that the circuit court's judgment interpreting the policies at issue will become precedent for future cases in sister states, but we do not yet see that as a compelling reason to prevent the parties from litigating comparable questions of coverage for opioid lawsuits, regarding different policies, in other forums," the Supreme Court wrote.
Attorneys in the case declined to speak on the record, but one noted that reaching across state lines has few precedents and can be problematic. There's nothing to stop a court in California or other states from taking similar actions in the opioid lawsuits, which now number in the thousands.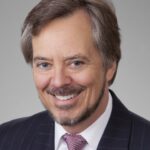 Lundberg, of Burford Capital, who has handled a number of cases involving forum questions, said St. Paul's legal team had overreached. It's rare indeed for an insurer to attempt to secure litigation rights in California, which is known for its policyholder-friendly verdicts.
Also, Lundberg said in an email, "the insurer got caught putting a little too much spin on the ball, factually speaking. The Supreme Court really didn't like the insurer's (mis-) characterization of what it had and hadn't done, another sure-fire way to lose a court's sympathy."
Waiting three years to try the California move is also unusual and didn't help, he said. "Asking a judge who has invested years in a case to let a new filing by the defendant threaten to undo his or her handiwork is not going to go over well, and here, it didn't."
For now, the ultimate extent of the anti-suit injunction is unclear: The circuit judge who issued the anti-suit injunction is now the U.S. Attorney for West Virginia, and a new judge will have to review the matter.
"We'll have to see how the new order is framed," one insurance attorney said.