Property/casualty insurance media company Wells Media Group announced four C-suite and managerial staff promotions this week.
Julie Tinney now serves as chief marketing officer, Josh Carlson has been promoted to chief technology officer/chief innovation officer, Andrew Simpson became chief content officer, and Lauren Knapp is now the company's sales manager.
"We had the most successful year in our history last year. Our growth has created new opportunities, and we're positioning our company for continued growth," said Wells Media Group CEO Mitch Dunford.
Tinney, most recently vice president for sales and marketing, is now responsible for leading the company's promotional and branding strategies, sales management, corporate communications and public relations. Her media career began with a position at Petersen Publishing Co. in Los Angeles. She was the Western regional sales manager for Selling Power Magazine, and also owned an independent media rep firm. Tinney holds a B.A. in Communications from the University of Texas at Arlington and is a graduate of the Stanford Publishing Course. She has presented to media and insurance groups including the Western Publications Association, the Texas Surplus Lines Association, the Insurance Agency Association Executives, and was a featured speaker at Folio's MediaNext conference and the Audience Development Magazine webinar series.
Carlson, previously vice president of technology, heads the team responsible for all aspects of web publishing including server and database administration, email delivery, online ad trafficking and creation and development of online products. With a background in marketing, Carlson brings a unique business understanding to web development, technology and innovation.
Simpson, formerly vice president of content, will continue to oversee team coverage for Wells Media's multiple print and digital platforms, and will also be responsible for multi-channel publication and syndication of Wells Media's content across brands online, in print and mobile, and via audio and video platforms. Simpson is a veteran of insurance publishing and journalism. The Georgetown University graduate founded his own insurance trade publishing firm in 1983 along with a business partner. They publishedInsuranceTimes, a Northeast regional trade weekly, and Financial Services Times, a financial services monthly. The company sold Financial Services Times to ABC Capital Cities in 1994 and, in late 2003, Simpson sold InsuranceTimes to Wells Media Group. Wells then folded InsuranceTimes into its flagship publication, Insurance Journal, in 2004. He is based in his home state of Massachusetts.
Lauren Knapp has served as the 12-state Midwest sales manager for the company for the past seven years. In her new role, she will be providing day-to-day leadership of theInsurance Journal, ClaimsJournal.com, MyNewMarkets.com and Carrier Management sales team members. Knapp graduated cum laude from Northern Illinois University, where she majored in journalism and public relations. Her career has included marketing and sales positions with Maclean Hunter Publishing, Thomson Financial Publishing and Ball Publishing. Knapp was instrumental in the launch of Wells Media's Folio award-winning Carrier Management magazine. She is a member of the Insurance Marketing and Communications Association, formerly serving on the board and on the annual conference committee as head of sponsorship sales. She is also an active member of the Midwest Insurance Industry Council for City of Hope, serving on the marketing committee.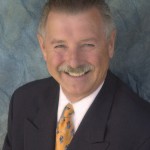 "Our success is due to the people who work at Wells Media Group. Their skill, experience, knowledge and desire are what drives our company. This realignment will improve communications and enable the alignment of our goals, strategy and execution," said Wells Media Group Chairman Mark Wells.
Wells Media Group will be adding additional team members soon. For a list of current openings, visit the career page here.
San Diego, Calif.-based Wells Media Group serves the property/casualty insurance industry. In addition to Carrier Management website and magazine, its services include national and regional Insurance Journal magazines; the P/C insurance industry's leading website, InsuranceJournal.com; a website, www.ClaimsJournal.com, for P/C claims professionals; an online database of available P/C markets, www.MyNewMarkets.com; a media site featuring insurance industry videos and podcasts, www.InsuranceJournal.TV; and the Academy of Insurance, an online learning center for P/C insurance professionals.