The National African American Insurance Association (NAAIA) announced the chartering of three new chapters: Arkansas, Colorado and Los Angeles.
The three new chapters join these 18 existing and pending chapters: Atlanta, Boston, Chicago, Cleveland, Columbus, Dallas-Fort Worth, Detroit, Florida (Tallahassee), Hartford, Houston, Indianapolis, Kansas City, New York, Philadelphia, San Francisco, St. Louis and Washington D.C.
George Woods, the immediate past NAAIA chapter development chair, thanked the new chapter presidents, Ivan Hudson in Arkansas, Peter Carter in Colorado and Meka Moore in Los Angeles, for their work in organizing the new chapters.
"These leaders, the formation teams, the local board of directors, members and supporters worked hard to realize this fantastic moment in their journeys, and the National board is ecstatic to welcome all to the NAAIA family," Woods stated.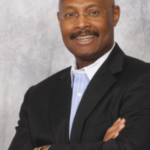 NAAIA has more than 1,000 members and more than 3,500 supporters.
The NAAIA was founded by Jerald L. Tillman in 1997 in Cincinnati and chartered as a 501(c)(6). NAAIA's mission is to increase the number of African Americans employed in the insurance industry at all levels and across all disciplines and within all business sectors.
According to 2016 data from the Bureau of Labor Statistics, African Americans make up 11.9 percent of the country's total workforce and 11.1 percent of the insurance workforce. Blacks fare a bit better in the claims area—15.1 percent of adjusters are African American— but a bit worse in underwriting— 9.6 percent of underwriters are African American.
According to a 2018 study from the Independent Insurance Agents and Brokers of America, only 4 percent of all independent agencies had an African American principal or senior manager— compared to the 88 percent with white agency leadership.
In September of 2018, global insurance broker Marsh published a research report, "Journey of African-American Insurance Professionals," based on surveys, interviews and focus groups that included NAAIA members.
Participants ranked the key barriers to entry into the insurance business by African Americans as: lack of exposure to the industry; lack of networks; lack of experience; racial bias; lack of educational preparation; and gender bias. Race would often be a factor in hirings, promotions and new assignments, as well as in whether they were included in key meetings, social events or opportunities with customers, according to those surveyed.