Global insurer American International Group (AIG) reported strong fourth quarter and year-end results led by the performance of its General Insurance business.
After reporting a net loss of $60 million in the fourth quarter of 2020, the company reported net income of $3.74 billion in the last quarter of 2021. Also, full year 2021 net income was $9.4 billion, compared to a net loss of $6.0 billion in the prior year.
General Insurance, which includes property/casualty commercial and personal lines business, closed the fourth quarter with underwriting income of $499 million, after managing to a $171 million underwriting loss for the same quarter 2020.
AIG Chairman and CEO Peter Zaffino noted that General Insurance produced "more consistent underwriting results" while achieving 13% net premiums written growth for the full year. That included 18% growth in Commercial Lines. Zaffino credited "excellent top line growth and vastly reduced volatility due to gross limit reductions and the strategic use of reinsurance."
General Insurance generated a combined ratio of 92.4, a 10.4 point decrease from 102.8 in the prior year quarter. The improvement reflects lower catastrophe losses and overall strong underwriting results. Catastrophes including tornadoes and wildfires cost $189 million in the fourth quarter of 2021 — down considerably from the fourth quarter of 2020 when catastrophe losses were $545 million.
General Insurance net premiums written in the fourth quarter of 2021 increased 7% from the prior year quarter driven by growth of 11% in North America Commercial Lines and 15% in International Commercial Lines. The company said these results were due to incremental rate improvement, higher renewal retentions and high levels of new business production.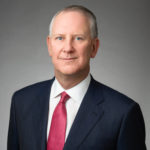 Commercial Lines underwriting results improved due to better business mix and net premiums written growth of 13% along with continued rate increases, according to the company. The accident year combined ratio for North America Commercial Lines improved 4.7 points to 88.9, and for International Commercial Lines improved 2.5 points to 86.7 compared to the prior year quarter.
North America Personal Insurance net premiums written grew 18%, reflecting a rebound in travel activity and lower reinsurance cessions. International Personal Insurance net premiums written decreased 9% compared to the prior year quarter primarily due to underwriting actions taken to improve the portfolio mix and rate adequacy
Personal Insurance underwriting results also improved. The North America Personal Insurance accident year combined ratio improved 7.7 points to 94.9 compared to the prior year quarter while the International Personal Insurance accident year combined ratio was unchanged at 94.1.
Regarding the Life and Retirement business, Zaffino said that the company had made "significant progress in preparing the business to be an independent, standalone company." AIG sold a 9.9% equity stake in the unit to Blackstone Inc. for $2.2 billion in November last year.
For the fourth quarter, Life and Retirement increased annuity sales and enjoyed the favorable impact of equity markets on both the investment portfolio and fee income. Adjusted pre-tax income increased 10.8% in the full year and return on adjusted segment common equity remained strong at 14.2%.
AIG joins other large carriers, Travelers and The Hartford, in reporting improved fourth quarter results.
Travelers reported a quarterly profit of $1.3 billion, an increase of $23 million and a record for the fourth quarter. The Hartford boosted net written premiums by 10% over last year's fourth quarter to a record of $7.995 billion. For the quarter, Travelers achieved a consolidated combined ratio of 88.0.
Net income at the The Hartford for the fourth quarter 2021 ended at $729 million, a 36% increase from income of $537 million the same period a year earlier. The insurer's commercial lines segment grew net income to $702 million in the fourth quarter – a 47% increase from the prior year. These positive results offset 52% and 46% drops in fourth-quarter and yearly income to $81 million and $385 million, respectively, in the personal lines segment.