Overview
Now available on demand!
The past several years have seen increasingly severe flooding and wildfires in the US – and it's forced the industry to rethink their approach to managing these disasters.
From Super Storm Sandy, to Hurricane Harvey, to the recent California Wildfire seasons, it's no surprise that the industry is still recovering from decades of losses to capital reserves. The solution has become clear. Today's (re)insurance carriers and regulators need to actively manage this risk.
In this webinar, Michael Young, Vice President – Model Development at RMS will explore how new data and advanced risk analytics can help you to understand how to actively manage your exposure to this new (ab)normal. Whether you're looking for profitable (re)insurance opportunities or you're interested in understanding just how interconnected these risks are to the rest of your portfolio, join this webinar to understand how you can actively prepare for the seasons ahead.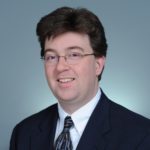 Michael Young is an expert in modeling catastrophic climate perils for the insurance and re-insurance industry. During his 15 years with RMS, he has led teams that developed hurricane, convective storm, and flood models. Currently product manager of the RMS N. America Wildfire models suite, Michael has also worked as a lead wind vulnerability engineer, a director of claims and exposure development, and as the head of the mitigation practice.
Prior to RMS he worked in commercial wind-tunnel laboratories doing studies on wind loads for a variety of buildings. Michael has led studies of insurance mitigation programs for the state of Florida, as well as the World Bank. Michael holds a BS in Civil Engineering from the University of Alberta and an MS from the Western University in Canada in Wind Engineering.