Overview
Watch now on-demand!
Carrier Management Presents: Strategy Sessions – A Lunch Hour Look at Critical Topics With Industry Movers and Shakers  
Episode 2: The Digitization Details
Digitization, InsurTech, COVID-19, platforms, carriers, customer service
Overview: Carriers have been investing heavily into digitization efforts since well before COVID-19, but the pandemic and resulting quarantines helped to drastically accelerate the process. Carrier Management Editor Mark Hollmer interviews Chetan Kandhari, the leader of Nationwide's Enterprise Innovation and Digital organization, about the biggest digital gains for the industry so far, and where investment in the technology is going.
What You'll Learn:
What encompasses digital insurance
What areas of the insurance industry are drawing the biggest focus for digitization
Digitation predictions
Host: Mark Hollmer, Carrier Management Editor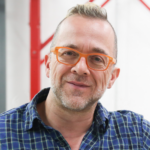 Guest: Chetan Kandhari: SVP, Chief Innovation and Digital Officer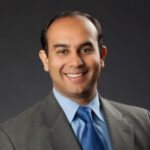 *By registering, your information may be shared with sponsors.