Overview
Watch now on-demand! 
Strategy Sessions – A Lunch Hour Look at Critical Topics
with Industry Movers and Shakers  
It's Crunch Time: Insurers Feel the Effects of Tightening Cyber Capacity – As the cyber insurance industry continues to struggle with capacity, some experts say alternative capital is needed to address these challenges. In this episode of Strategy Sessions, Brittany Baker, senior director of technical sales at CyberCube, will discuss her outlook and how she's seeing the cyber insurance industry address capacity issues this year.
What You'll Learn:
How cyber insurers are responding to capacity challenges in 2022
Why some experts see alternative capital as a source of support
Whether a cyber insurance-linked securities market could develop in light of concerns around catastrophic cyber risk
What the risks are for systemic cyber events that could push the industry to its limits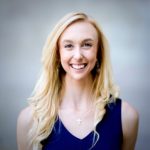 Hosted by: Elizabeth Blosfield
Carrier Management Deputy Editor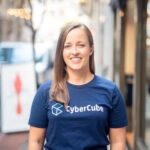 Special Guest: Brittany Baker
Brittany is currently the Senior Director of Technical Sales at CyberCube, where she leads the Technical Sales team comprised of both insurance and cyber security experts. Brittany previously worked at PwC, consulting for (re)insurance carriers in both the US and European markets on topics including product development, financial reporting, governance and model validation across all P&C lines of business. She has worked with colleagues across disciplines to educate insurance industry stakeholders on the cyber risk landscape and what it means for their company and the insurance industry. Brittany has previously presented at executive roundtables, moderated networking panels, and spoken at regional and international actuarial conferences. Brittany is an Associate of the Casualty Actuarial Society and has a Bachelor of Arts degree in Economics from Emory University in Atlanta.
*Your information may be shared with sponsors.