Overview
Live Webinar Tuesday, October 26, 2021 at 10am PT / 1pm ET
Carrier Management Presents: Strategy Sessions – A Lunch Hour Look at Critical Topics With Industry Movers and Shakers  
Episode 3: Flood Insurance: No longer a Disaster?
Flood insurance has been the bane of insurers for years. Most home insurance policies exclude the coverage, leaving the FEMA and its NFIP program to fill the gaps. Kin Insurance is among a new crop of startups convinced that it can make the coverage work, having launched in 2016 as a tech-driven home insurance carrier in Florida focused on customers with catastrophe coverage needs. Sean Harper, Kin's CEO and co-founder, will discuss flood insurance, the challenges to address it and why it is more viable now.
What You'll Learn:
What flood insurance is, and why it is so difficult for the industry.
Why flood insurance coverage is different now.
How flood and other disaster cover can be a viable proposition.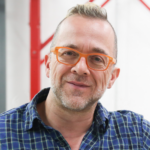 Hosted by Mark Hollmer, Editor, Carrier Management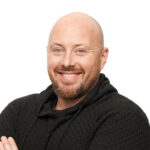 Guest Speaker: Sean Harper, CEO and co-founder of Kin Insurance
A little bit about our guest:
 Sean Harper is the CEO and co-founder of Kin Insurance, a direct-to-consumer home insurance company targeting disaster-prone areas. The company currently offers homeowners, landlord, condo, and mobile home insurance through the Kin Interinsurance Network (KIN), a reciprocal exchange owned by its customers who share in the underwriting profit. Previously, Harper founded FeeFighters, a payments company bought by Groupon, and TSS-Radio, an ecommerce company that became an Inc. 500 fastest-growing company. Before becoming an entrepreneur, Harlper was a consultant at the Boston Consulting Group and an investor at Longworth Venture Partners.
*By registering, your information may be shared with sponsors.