Overview
Watch Now Available On-Demand!
Carrier Management Presents: Strategy Sessions – A Lunch Hour Look at Critical Topics With Industry Movers and Shakers  
Episode 1 
Embedded Insurance: The Journey So Far.
Embedded Insurance allows any third party to build coverage into their own product roster, services and platforms, and it has grown profoundly in 2021. In this new regular webinar hosted by Carrier Management Editor Mark Hollmer, our first edition will involve a conversation with industry insider Caribou Honig about how the trend is affecting carrier strategies, InsurTech venture investment, and what consumers will be looking for in the months ahead.  
What You'll Learn: 
What embedded insurance is, and how carriers and startups are adapting to it. 
How and why embedded insurance matters to the industry, and why it matters to its collective bottom line.
Where the embedded insurance trend is likely to evolve.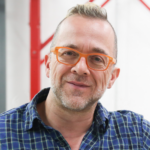 Host: Mark Hollmer, Carrier Management Editor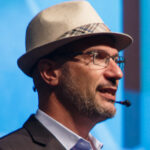 Guest: Caribou Honig, Partner, SemperVirens Venture Capital.
*By registering, your information may be shared with sponsors.