Overview
On-Demand Webinar. We live in dynamic times where 'Now' is the new normal. Consumers expect convenient billing and faster payment options in step with the way they live and work.  Insurers are slowly moving towards meeting these expectations by exploring ways to digitize existing processes while balancing it with their need to contain costs, generate operational efficiencies and meet regulatory requirements.
As Insurtech makes slow inroads in the insurance industry, there are proven technologies that can be adopted by insurers to realize immediate benefits and generate ROI.
In this on-demand webinar, learn how digital options and automation can drive operational efficiencies and realize cost savings across the business, from delivering intelligent experiences to the back office.
Who should attend: Insurance executives who are looking to leverage digitization, innovation and automation to improve policyholder experience, reduce costs and lower risk while complying with regulatory requirements.
About the Presenters: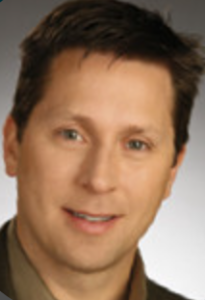 Patrick Howard, Vice President Product Strategy, Fiserv
Patrick Howard is a Vice President of Product Strategy for Biller Solutions at Fiserv. He brings 25+ years of experience in creating product strategy and launching new product innovations for high tech companies including startups. At Fiserv, Patrick drives customer centric billing and payment innovations to market. He is an acknowledged strategic thinker and avid blogger on leadership and product.
Kristin Fors, Director of Product Marketing for Fiserv
Fiserv is a provider of technology solutions to the financial world, including insurance companies, banks, credit unions, securities processing organizations, finance companies and mortgage banks.