Overview
Now available on demand!
With the proliferation of new data sources, and carriers' inability to fully utilize their own internal data, a data-centric platform is needed to help carriers make the most of one their most valuable assets, data.
TSIQ will discuss their innovative approach to enabling data science techniques within the underwriting process. They will discuss how their new underwriting platform, IQOS, applies data science methods directly into the underwriting workflow to help carriers make data-driven decisions to improve profitability and gain operating efficiencies.
Topics Covered by Our Panelists: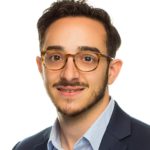 Philip Rosace, Solution Architect at TSIQ and former underwriter with Zurich and AIG, will outline how these new technologies can improve productivity and enhance risk decision making for underwriters.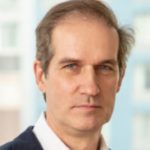 Graeme Dixon, Chief Technology Strategist, TwoSigmaIQ will discuss insights and best practices to help leaders at P&C insurers reimagine how they approach large technology transformation projects. Graeme will highlight the technical elements of our platform architecture, embedded data science capabilities, and underlying data management foundation.