Overview
Complimentary Webinar
Multi- Year Trend of Reduced Natural Hazard Activity Continued in 2015

Each year, CoreLogic® analyzes and evaluates the number and severity of natural hazard events that occurred across the U.S. in order to help protect and restore homeowners and businesses from financial catastrophe. We strive to educate and empower our clients with granular hazard risk data and services that they in turn use to provide adequate insurance protection for homeowners and business owners so that natural hazards do not result in financial loss.
The report findings show that 2015 was a quiet year in terms of natural hazard activity. Overall, the trend of fewer natural hazard events and decreased damage totals that occurred in 2014 continued in 2015. However, there were still record-setting wildfire and flood events that caused significant damage, as well as increases in earthquake activity that reveal important insight into changing dynamics for this peril.
Presenters: Dr. Thomas Jeffery, Senior Hazard Scientist, Maiclaire Bolton, Senior Product Manager and Curtis McDonald, Product Manager at CoreLogic.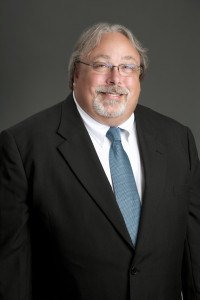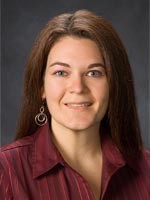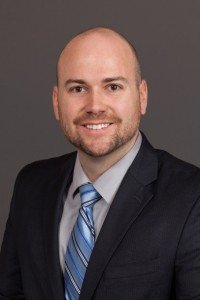 Pictured left to right: Dr. Thomas Jeffery, Maiclaire Bolton and Curtis McDonald
About The Presenters:
Dr. Thomas Jeffery, Senior Hazard Scientist
Dr. Thomas Jeffery is a senior hazard scientist for CoreLogic Spatial Solutions. He is the lead scientist on development of various CoreLogic hazard risk datasets, including wildfire risk, coastal storm surge risk and Florida sinkhole risk, and works with many of the top 100 U.S. insurance companies to help implement hazard risk models in automated underwriting and pricing systems.
Tom is a nationally recognized leader in wildfire risk modeling and has been involved in brushfire modeling since the 1990s. He began his career as a Ph.D. graduate student at the University of Nebraska, at the Center for Advanced Land Management and Information Technology (CALMIT). Building on his early work in brushfire risk modeling, he continues to investigate and develop brushfire databases, using the most current geographic information systems (GIS) and remote sensing tools and data available.Tom earned his Ph.D. in geography from the University of Nebraska and his master of arts degree from Western Illinois University.
Maiclaire Bolton, Senior Product Manager
Maiclaire Bolton is a senior product manager for CoreLogic®. Ms. Bolton joined the company in March of 2013 and is responsible for the management of CoreLogic global earthquake models. Prior to her time at CoreLogic, Ms. Bolton spent three years with RMS as a manger of earthquake product management for the regions of Canada, Latin America, and the Caribbean. She also held previous positions at Emergency Management British Columbia, the International Seismological Centre and the Geological Survey of Canada.
Ms. Bolton earned a M.S. in Geophysics, specializing in earthquake seismology from the University of Victoria, and a B.S. in Geophysics from the University of Western Ontario. She is also a Director of the British Columbia Earthquake Alliance. Ms. Bolton is based in Oakland, CA.
Curtis McDonald, Product Manager
Curtis McDonald is a product manager for CoreLogic®. Mr. McDonald joined the company in May 2014 and is responsible for the Weather Verification Services product line. Prior to his product management role, Mr. McDonald also held various roles in sales. Mr. McDonald grew up near St. Louis, MO and became fascinated with weather and weather phenomena at an early age. The Great Flood of 1993 spawned his greater interest in weather, particularly with severe thunderstorms. He graduated from the University of Oklahoma in 2010 with a Bachelor of Science degree in meteorology. In his free time, he enjoys spending time outdoors, back country backpacking, chasing thunderstorms, and visiting U.S. National Parks.