Overview
Watch Now!
See how property and casualty carriers are leveraging the power of high-resolution aerial imagery and automated insights to better serve policyholders across underwriting, risk and claims workflows. From mitigating risk and calibrating price, to supporting underwriting and renewals, to speedy investigation and processing of claims, insurers are accessing frequently captured aerial content and property insights to make better-informed decisions without ever leaving the office.
From this webinar, you will:
Understand how high res vertical, oblique, 3D (DSM/DEM) and AI location data can be used to validate and inform decisions across the policy lifecycle
Learn to quickly identify historical change, verify property data, perform remote measurements and unlock the power of AI to gain a to gain deeper context surrounding your policies.
Identify ways to leverage imagery to innovate and build smarter risk profiles
See first-hand how insurers are using imagery (pre and post cat) to understand the impact of major events and triage claims more quickly
Meet our presenter: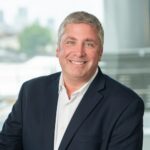 Patrick Quigley, Executive Vice President and GM, Insurance
Patrick brings to Nearmap more than 25 years of experience helping international sales, marketing, and services teams deliver disruptive content and analytic solutions across a wide variety of industries. His passionate leadership style, along with his customer-centric and consultative approach, has allowed his teams to tailor complex technology offerings into business solutions for his clients and partners in the global marketplace.
Prior to joining Nearmap, Patrick has held senior executive positions at both early stage and established leaders in software, content and technology such as SPSS, IRI, and MarkLogic. During his successful career, Patrick has been part of some of the industries more innovative times such as the emergence and growth of the predictive analytics space while at SPSS and the disruptive NOSQL Big Data movement while at MarkLogic.
Patrick holds a Masters in Business with a concentration in Marketing from DePaul University's Kellstadt School of Business and a Bachelor of Arts in Psychology from the University of Dayton.