Overview
Now On-Demand
Vertafore has teamed up with Novarica Vice President of Research and Consulting, Kevin Rall, to explore how insurance companies are embracing digital capabilities and shaping cultures of innovation.
You'll view insights from the Novarica Insurance Technology Research Council's report on the digital capabilities and priorities that are driving the future for carriers.
In this session, we will cover:
Insurance Distribution Trends
Insurance Digital Strategies
Qualifying Digital Value
Insurance Carrier Digital Capabilities Benchmark Results
2020 Emerging Technology
Organizational Capacity for Innovation
Meet Our Speaker: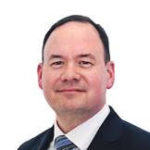 Kevin Rall, Vice President of Research and Consulting at Novarica.
With more than 25 years of insurance technology experience, he is an expert in IT strategy and assessments, digital transformations, cloud strategy, core systems modernization, cybersecurity governance, agency portals and connectivity, customer experience, CRM, and marketing automation. Kevin's insurance industry experience includes executive roles in IT, underwriting, sales, and marketing. Prior to joining Novarica, he held senior leadership roles at Deloitte Digital; Accenture; and Ohio Mutual Insurance Group, where he served as the Vice President of Underwriting and Sales. Kevin is a graduate of NC State College.