Overview
Complimentary Webinar
Beyond Liquidity: How Insurers Can Benefit from a Centralized Treasury Function
Today's insurers, like most corporations, are holding more cash reserves than ever before. Surprisingly, however, these record levels of cash are increasing, not decreasing, the challenge of corporate liquidity management. At the same time, an array of forces are increasing the difficulty for insurers, from the tightening regulatory environment to a new view of centralized treasury.
How will insurers adapt to cash management practices for the future?
In this webinar, join analyst firm, Celent and WAUSAU as we take a look at the issues facing corporate treasury now and in the near future, along with the corresponding impacts on insurers, their customers and their banks.
How are the current regulatory, economic, industry and technology challenges impacting corporate liquidity management?
How should insurers look to centralize treasury as a means to improve efficiency, revenue lift, strategic flexibility and risk reduction?
Who Should Watch?
If you are responsible for Lockbox Payments, or Electronic Payment Channels at an insurance carrier, you need to attend this webinar!
Typically, those titles include:
CFO/Controller
Finance Operations
Receivables
Treasury Operations
Financial Technology (IT/Security)
Presenters: Larry Buettner, Senior Vice President with Wausau Financial Systems and Patricia Hines, CTP, Senior Analyst with Celent's Banking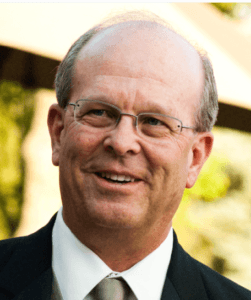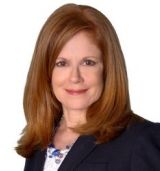 About the Presenters:
Larry Buettner, Senior Vice President with Wausau Financial Systems
Larry Buettner is a senior vice president with Wausau Financial Systems, a Deluxe Corporation company, and is responsible for new product innovation. His previous experience includes: President of Anexsys, which developed and operated the Electronic Federal Tax Payment System (EFTPS) for the Internal Revenue Service , SVP of treasury and trade finance services for First National Bank of Chicago;; and CIO for Wheels, Inc., a major fleet leasing company. As an industry consultant, he has worked with top ten treasury services banks, commodities exchanges and global transfer agents. He has been with Wausau for the last six years.
Larry is a native New Yorker, who now calls Chicago home for the last 35 years. He received his bachelor degree cum laude and master of business administration from St. John's University in New York. He is a Cub's fan who hopes to see them win the World Series, in his lifetime.
Patricia Hines, CTP, Senior Analyst with Celent's Banking
Patricia Hines, CTP, is a senior analyst with Celent's Banking practice and is based in Charlotte, NC. Her areas of research include global transaction services and wholesale banking with a particular emphasis on treasury and cash management, corporate banking delivery channels, and trade and supply chain finance, along with commercial and small business lending.
Patty has over 20 years of experience in financial services across business, technology, and operations. Prior to Celent, she was a Research Director in Wholesale Banking at CEB TowerGroup, a leading financial services advisory research firm, where she conducted primary research focused on industry trends, strategic business drivers, and technology solutions in commercial lending and small business services.
She has also held senior product management, marketing, and technology positions at FleetBoston Financial, Wells Fargo, Citibank, MuleSoft, OpenText GXS, and S1 Corporation (now ACI Worldwide).
Patty received her MBA from the Yale School of Management and a bachelor's degree in business administration from the State University of New York at Albany. She also holds a Certified Treasury Professional (CTP) accreditation from the Association of Financial Professionals.