Overview
Now On Demand: Agents choose to do business with carriers that make it easy. When you boil it down, that can mean a wide array of things. So, where do you start?
In this webinar, Empowering Your Agency Channel with the Right Information, we'll explore how you can enable your agency channel and become a carrier of choice by:
Writing business faster
Developing knowledgeable underwriting staff
Providing your agents with the business-critical information they need
This webinar is for those in leadership and managerial roles who want to facilitate becoming a carrier of choice by providing a great experience for their agency channel. Competition is ever-evolving in the insurance space. Watch now to learn how to stand out from the pack.  
Featured Speaker: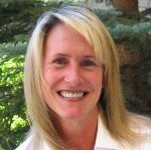 Shirley Van Ginkel
Director, Content Services – ReferenceConnect
Vertafore